Sales from Buffalo, New York Blower - air handling units, industrial fans, high pressure blower ventilators, air moving power fan ventilators and industrial AHU airhandling blowers. Engineering of gas and electric heated air handling units AHU. Quick delivery of packaged air handling units in Buffalo - New York.
---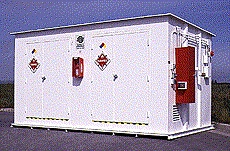 Class 1 Air Handling Units
Clean room, pharmaceutical, surgical and other industrial process applications require equipment with quality levels far above what would normally be sufficient for most buildings. Class 1 air handling units exceed even the most stringent industrial standards for quality with state-of-the-art tongue and groove construction. Class 1 air handling units are engineered to meet the highest levels of efficiency, acoustics, air quality, reliability and servicability. Class 1 is available with factory witness testing of airflow, vibration, sound power, cabinet leakage and panel deflection providing customers the added assurance that their concerns have been satisfied.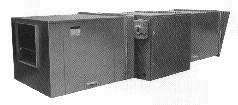 Class 2 Air Handling Units
Schools, hospitals, offices, automotive manufacturing and many other industries often desire to have quality custom air handling units instead of standard commercial units, but have significant budget constraints. Class 2 air handling units represent a lower cost solution that has been specifically engineered to allow for quality custom design. Class 2 units have an integral welded structural steel tubular frame that allows for infinite custom airflow configurations. The welded frame construction provides for efficient assembly, thereby minimizing manufacturing costs. An added feature is high structural integrity that far exceeds standard commercial grade units and assists in providing a 40 year design life.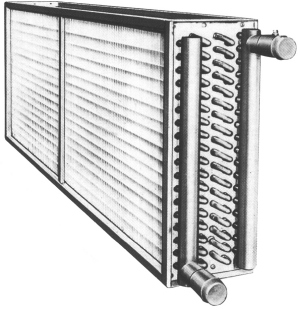 Industrial Process Coils
Industrial processes often require heat transfer coils with features that far exceed commercial HVAC coils. Industrial coils are available in a wide range of special materials and thicknesses designed to meet the rugged demands of industrial applications. Our industrial process coils are perfect for chilled or hot water, brine solutions, refrigerants or steam applications. Industrial process coils feature continuous plate type fins and staggered tube arrangements offering the best engineering balance between heat transfer, air flow resistance, strength and maintenance. Each industrial process coil tube is supported across its entire length by the fins, providing a rigid coil of unmatched strength and durability.
For competitive quotations click here:



Google+ Google+ Google+ Google+ Google+ Google+ Google+ Google+ Google+ Google+ Google+ Google+ Google+ Google+ Google+ Google+ Google+ Google+ Google+ Google+ Google+ Google+ Google+ Google+ Google+ Google+Google+
01234567891011121314151617
123456789101112
01
0123

4

5

6789101112131415
Exhaust Fans are typically used on the suction side of a scrubber or fabric filter, and pull the air / gas stream through the piping and cleaning device. Dissolving tanks are used in conjunction with Recovery Boilers to recapture process chemicals. Exhaust Fans draw hydrogen sulfide or sulfuric acid fumes through a wet scrubber. This corrosive atmosphere can require either FRP, stainless steel or alloy construction. Exhaust fans can be in either belt or direct drive arrangements. Lime Kilns may be used to recover lime used in paper manufacturing. The fans used in this process often require high pressure and handle corrosive gas streams. Straight radial or radial tipped blade designs, 304L or 316L stainless steel construction and special shaft seals are often employed. Industrial blowers are mainly used to circulate the movement of air and gas in ventilation applications. Their main function is to replace impure or contaminated air with fresh air by swirling it around. Almost every industry, including agricultural, chemical, medical, oil and gas, automotive, food processing, mining and construction use blowers for different purposes such as drying, reducing heat levels, reducing smoke and odors, processing and controlling gaseous fumes.