Sales from Buffalo, New York Blower - air handling units, industrial fans, high pressure blower ventilators, air moving power fan ventilators and industrial AHU airhandling blowers. Engineering of gas and electric heated air handling units AHU. Quick delivery of packaged air handling units in Buffalo - New York.




---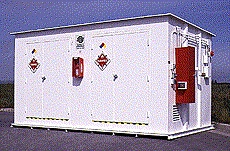 Class 1 Air Handling Units
Clean room, pharmaceutical, surgical and other industrial process applications require equipment with quality levels far above what would normally be sufficient for most buildings. Class 1 air handling units exceed even the most stringent industrial standards for quality with state-of-the-art tongue and groove construction. Class 1 air handling units are engineered to meet the highest levels of efficiency, acoustics, air quality, reliability and servicability. Class 1 is available with factory witness testing of airflow, vibration, sound power, cabinet leakage and panel deflection providing customers the added assurance that their concerns have been satisfied.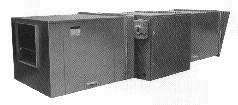 Class 2 Air Handling Units
Schools, hospitals, offices, automotive manufacturing and many other industries often desire to have quality custom air handling units instead of standard commercial units, but have significant budget constraints. Class 2 air handling units represent a lower cost solution that has been specifically engineered to allow for quality custom design. Class 2 units have an integral welded structural steel tubular frame that allows for infinite custom airflow configurations. The welded frame construction provides for efficient assembly, thereby minimizing manufacturing costs. An added feature is high structural integrity that far exceeds standard commercial grade units and assists in providing a 40 year design life.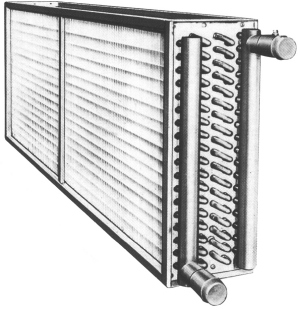 Industrial Process Coils
Industrial processes often require heat transfer coils with features that far exceed commercial HVAC coils. Industrial coils are available in a wide range of special materials and thicknesses designed to meet the rugged demands of industrial applications. Our industrial process coils are perfect for chilled or hot water, brine solutions, refrigerants or steam applications. Industrial process coils feature continuous plate type fins and staggered tube arrangements offering the best engineering balance between heat transfer, air flow resistance, strength and maintenance. Each industrial process coil tube is supported across its entire length by the fins, providing a rigid coil of unmatched strength and durability.
For competitive quotations click here:

Quick supply of idustrial axial fans, air circulation ventilators, warehouse ventilators, high volume ventilation fans, hot air ventilation fans, industrial exhaust fans, portable industrial blowers, garage ventilators, PRV roof fans, explosion proof pressure blowers, wall ventilators, fan wheel blades, combustion pressure blowers, pvc ventilators, ID fans, FD fans, force draft ventilators, induse draft blowers, propylene & FRP PVC ventilators, spark-resistant blowers, sealed ventilators, dust collector ventilators & fans. ventilating.com fanblower.com highpressureblower.net industrialblowerfan.com industrialfanblower.net industrialfanblower.com pressureblower.net northernindustrialsupplycompany.com industrialpressureblower.com tenderall.com chicagoblowercanada.com cbblower.com buffaloblower.com buffalofan.com nis-co.com canadianblower.com olegsystems.com canadablower.com abbblower.com acmefan.net industrialblower.net fansandblowers.net americanblower.net barryfan.com cincinnatifan.net canadafans.com barryfan.net pennbarry.net pennfan.net tcffan.com