Sale of TCF NYB fans / blowers, American Coolair ventilators, Aerovent ventilators / fans, side channel blowers, regenerative blowers, Canarm ventilators, ACME fans, Leader Delhi fans, ILG ventilators, Plastec propylene blowers, New York Ventilators, confined space fans and ventilators.R
Replacement Dayton fans blowers and Dayton ventilator wheel blades in Buffalo, New York. Quick ship of Dayton packaged blower, utility fan sets and high pressure blowers from Chicago. Engineering sales of Dayton ventilator fans, Canadain Blower (Chicago) power roof fans / wall ventilators, axial and centrifugal fans and blowers.
NG
Phone: 1-866-A BLOWER
(1-866-225-6937)

Fax: 1-866-BEST FAN
(1-866-237-8326)
E-mail: olegsystems@olegsystems.com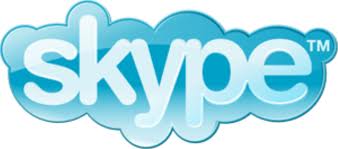 : buffaloblower

NEWS






---

Industrial Pressure Blower Co. develops various types and sizes of gas-tight and zero leakage fans and blowers for containment of hazardous organic and inorganic compounds in industrial process plants and other critical applications. Special construction and shaft sealing devices are available for blower service requiring zero or minimal gas leakage into and out of casing.

Northen Industrial Co. has a lot of experince with gas-tight and zero-leakage construction on fans and blowers, including: multistage lip shaft seals; Buna-N, Viton and Teflon seals; mechanical shaft seals; special fan housing gasketings; single and double carbon ring seals; hermetically sealed blowers; magnetofluidic and ferrofluidic seals; and packed stuffing boxes with barrier liquids and purgeable seals.

Specific code welding processes and special fan design features are used too - to ensure complete gas tight integrity.

Zero leakage and gas tight fans and blowers could be used in the following industries:

* Pollution Control
* Pulp and Paper Industry
* Printing and Converting
* Chemical Plants
* Power Generation
* Research and Development
* Petroleum
* Food Processing
* Paint and Ink Industries

Some special materials and alloys frequently used in gas tight fans, especially for service in hazardous, abrasive, corrosive and high temperature environments, include:

Corten, ASTM A36 Carbon Steel, Hastelloy, Inconel, Stainless Steels of different kinds, Titanium, Monel, Aluminum, Teflon, Rubber LIning. These materials are typical for industrial applications requiring high strength alloys and super alloys too.

As an intermediate step between standrard fan design and air-tight design, Northen Industrial offers a few stages of low leakage construction on fans and blowers - for industrial cusomers calling to minimize leakage fans due to the presence of toxic or corrosive gases in the airstream. As some system requirements are more stringent than others, and since some of the necessary modifications can be rather expensive, a few levels of Low Leakage Fan Construction are offered to choose from:

1) Heavy gauge housing construction with solid housing drive side, Neoprene Gasketing, and Viton, or Buna-N Rubber lip type shaft seal.
2) Full face sheet gasketing, Red Silicone or White Nitrile.
3) Contiunuosly welded fan housings;
4) Gas-purged mechanical shaft seals in lieu of lip seals - for greater sealing capability at the shaft hole opening.

In order to achieve a proper sealing, the mechanical shaft seal should be purged. The recommended purge pressure is 2 to 5 PSI above the process gas pressure.

Lip seals are furnished with two seal elements, each with a stainless steel spring for maintaining surface contact. The seal assembly is lubricated with" never-seeze". Mechanical seals are double or triple carbon ring seals mounted in a carbon steel housing. The seal housing is furnished with two purge ports.

To ensure proper fan sealing, Soap Bubble or Chalk / Kerosene tesing of the blower assembly is performed. This ensures that continuous weld has completely sealed the housing seams (liquid tight).

Northern Industrial Co. is a world wide distributor of industrial process ans OEM fans and blowers, as well as fan components; including high pressure blowers, high temperature fans, spark resistant and explosion proof ventilators, tubeaxial and vaneaxial high pressure ventilators. Northen Industrial also does existing fans and blowers repairs, re-build, as well as dynamical wheels balancing.



In the textile industry, humidity of the air is crucial for air quality and fabric production. The fibrous material manufactured in plants needs to maintain a specific humidity and temperature to be processed effectively. Textile manufacturers use air washers to cool, humidify, dehumidify and clean the air to prevent damage during production. Drum filters are typically used in the nonwoven industry for manufacturing products such as diapers, sanitary napkins, and surgical pads. Drum filters have become the standard in the nonwoven industry and are known for their efficiency and compact designs with relatively large air flows. Twin City Fan is a leading supplier of the main system fans located on the clean side of the process. Buffalo Blower fans are often selected for this particular application because of their ability to cover a wide performance range and various operating conditions. Forming fans play an integral role for forming products in the nonwoven industry, such as diapers. These fans create the negative pressure in the forming chamber, giving the product its shape. We typically provide our model RBW radial bladed fan with a backplate for this application. The RBW is capable of producing high static pressures at medium to low airflows.
Air washers balance the required humidity of the plant air by humidifying the air during the dry seasons and dehumidifying the air when conditions are more humid. This is accomplished by using re-circulated heated or chilled water that is sprayed into the air. Buffalo Blower fans are used to draw air through these air washer systems and typically provide adjustable pitch axial fans in the range of 2.5" to 4" static pressure. Regardless of the size of your operation and system requirements, Buffalo Blower is capable of manufacturing virtually any size fan or blower to meet your exact specifications. Air strippers are used on drum filters for removing material build up on the filter. The vacuum nozzles on the filter remove the fiber/particulate which are then disposed of or used for reclaiming the material. The fans used in this particular application require higher pressure at a relatively low airflow along with a radial blade design for handling the material. Because of these factors Buffalo Blower model ORB incorporates radial blades with a backplate to prevent long stingy material from collecting around the shaft.
Aeration involves moving air through either a solid or fluid medium bed and is used for various purposes. Depending on specific material being aerated, our fans are utilized for moisture control in applications such as grain bin storage, and also provide oxygen and control moisture/temperature in composting applications. Due to varying environmental conditions, fans used in aeration systems often require special construction such as fiberglass, alloys and specialty coatings. The control and containment of air containing a biological hazard is crucial for maintaining a safe environment. An air handling system designed to move such material must be designed to ensure contaminated air does not escape. This can be accomplished with an induced draft fan that will maintain a negative pressure, so that any leaks in a system draw outside atmosphere in, as opposed to allowing the contaminated air out. Biomass and Incineration are two new methods of generating power that utilize renewable biological fuels and refuse as their main fuel source. The process of converting these fuels into an energy source requires the use of specialized boiler system. Issues such as dust loading and corrosion can become major concerns if your system does not utilize the proper fan for exhausting particulate and gas emissions. That is why selecting the right fan is crucial for optimizing the performance and longevity of your overall system. We offer a wide range of underfire combustion air fans, overfire air fans and induced draft fans needed to stand up to the harsh operating environments.
Flue gas recirculation is a highly effective technique used for lowering Nitrogen Oxide (NOx) emission.
High capacity pressure blowers and custom made industrial fans and blowers. Sales of large induce and force draft centrifugal blowers and fans; exhaust and supply wall and roof ventilation fans; stainless; special alloy; FRP construction fans / blowers.