Sales of industrial fans & blowers, high pressure blowers, centrifugal fans, axial ventilators, roow and wall exhaust and supply fans, material handling blowers & radial fans, scroll cage fan ventilators, high temperature fans and blowers, New York Blower, Twin City Fan / Aerovent, Chicago Blower fans, Peerless Fans, Dayton Ventilators, Sheldons fans & blowers, Canarm Leader ventilators, IAP fans, Industrial Air. Buffalo Blower - New York industrial blowers, OEM fan ventilators, high temperature pressure blower fans, high temperature ventilator blowers and Delhi fans, industrial OEM NYB fan ventilators, Chicago Blower Canadian blowers and fans, roof and wall power ventilator -Greenheck exhausters, industrial ventilating and air conditioning fan / blower wheel blades, Delhi HVAC fans, heating ventilation and air conditioning fans, process and OEM fan blowers, custom built fans, ventilators, dust collector fans, combustion pressure blowers, high temperature oven circulation plug fans, heat exchangers, industrial and commercial heating and cooling coils - from Buffalo, New York.
Phone: 1-866-A BLOWER
(1-866-225-6937)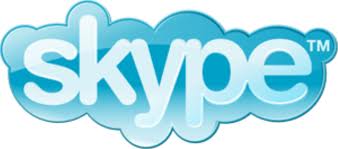 : buffaloblower

Your source for industrial HVAC equipment, high pressure blowers, industrial fans and ventilators, high temperature oven fans and blowers, centrifugal and axial blowers and fans.
We have an extensive network of cost effective suppliers. Good prices... Great value.

---
The fixed pitch axial fans are designed for steady state duty and are simple and straightforward for greater reliability and ease of maintenance. With Buffalo Blower (New York) space saving designs and layout options including direct, belt or dual motor drives, a wide range of installation alternatives can be provided. Vaneaxial adjustable pitch designs have the additional feature of permitting the fan to be precisely matched to system requirements, saving power and reducing noise. The blade pitch of an adjustable pitch fan is easily changed with the fan at rest. Simultaneous pitch adjustment, which allows the pitch of all the blades to be changed at the same time with one simple adjustment, is useful in many applications.
Industrial blowers are mainly used to circulate the movement of air and gas in ventilation applications. Their main function is to replace impure or contaminated air with fresh air by swirling it around. Almost every industry, including agricultural, chemical, medical, oil and gas, automotive, food processing, mining and construction use blowers for different purposes such as drying, reducing heat levels, reducing smoke and odors, processing and controlling gaseous fumes.

Industrial blowers are manufactured using a range of durable plastics and metals, or a combination of both materials. For example, industrial blowers operating in corrosive environments are usually made of polypropylene because it provides greater structural integrity and corrosion resistance, and will never de-laminate. Typical recommendations in the construction of industrial blowers are - fiberglass for temperatures above 220 degrees, and metal if pressure is above 10 w.g. (water gage).

The size of the blower may be regulated by the size of the environment in which it is to be operated. For instance, some units are big enough to house both the fan and its power supply. Smaller, portable blowers are mainly used for cleanups and in spaces that require temporary circulation or air transfer.

The air movement and control association recognizes three classes of industrial blowers, classified with numerical designation that is based on how the fan is constructed. The United States' specifications for industrial blowers depend on the airflow in CFM (cubic feet per minute), static pressure in inches, water gage, altitude and approximate air temperature. Here's an example:


Canadian Blower OEM industrial pressure blowers, commercial fan ventilators, high-temperature industrial pressure blowers, Canadian Blower pressure blowers. Distributors of Canadian Blower OEM industrial fans, roof and wall exhaust ventilators, ventilating and air-conditioning fan blowers, pressure blower HVAC, heating ventilation and air conditioning fans, process and OEM pressure blowers, Canada Blower custom built fans, ventilators, dust collectors
-
combustion blowers, Canadian Blower oven circulation fans.